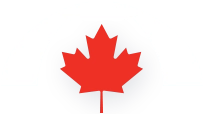 Sutton River Cooler Bags is now
Topper Cooler Bags!
Topper's cooler bag line is a stylish and dynamic solution for those with a lust for adventure.
Whether you need a Wine Bag to store your precious cargo for a picnic or a Hawker Bag to store your cold ones on gameday,
we are Canada's leading authority and premier provider of high-quality cooler bags.
With Topper in your corner, you're backed by an unwavering commitment to helping you create lasting memories.
We boast a lifetime warranty on the leak-proof liner and several elegant colours to choose from. Topper has redefined portable temperature-controlled storage.
or fill out the form below for more information

Make a lasting impression with our cooler bags featuring your company's logo, perfect for corporate gifting.
These high-quality bags not only keep beverages cool but also showcase your brand in a stylish and professional manner.
Take advantage of our bulk order discounts and custom embroidery options to create personalized gifts that leave a lasting impact on your clients and employees.
Key Features
Here are some key features you'll find in the Topper Cooler Bag catalogue:
Advanced insulation technology maintains desired item temperature.

Ice preservation for up to 3 days.

Reversible inner liner for easy cleaning.

Superior insulation with high-density 3/4 inch foam walls.

Crushable design for easy storage and transport.

Colours come in red, black, navy, royal blue, hunter green, and denim.

Custom embroidered designs with your company logo.
Topper is
Your #1 Provider of


World-Class Cooler Bags
Topper offers a seamless blend of style, functionality, and durability. Our versatile options enhance your social gatherings and revolutionize how we carry and preserve our food and beverages.
Topper cooler bags keep your items safe and fresh.
This means you can focus on creating memories with loved ones that last a lifetime!